-Essay-
ROME — A couple of weeks ago, under our apartment window, my kids and I heard a neatly lined-up demonstration passing by, chanting a single uninterrupted chorus: "Where are the anti-fascists?" It wasn't a huge crowd, and maybe that's why my kids heard the slogan differently: "Where are the other fascists?"
I recalled this after reading a letter in the Corriere della Sera daily penned by Giorgia Meloni, rising star of Italy's far-right. Her party, Fratelli d'Italia (Brothers of Italy), has recently shot up in opinion polls, on the verge of becoming Italy's most popular party. Meloni, now 44, was a member of neofascist organizations in her youth, and uses the letter to insist that fascism is not an Italian peculiarity.
Mussolini once acknowledged that fascism had not been his invention.
If the founder of modern fascism, a certain Benito Mussolini, could read that line, Meloni would get a good talking to. But then again, even Mussolini (never known for his modesty) once acknowledged that fascism had not been his invention — he had extracted it from the unconscious of Italians.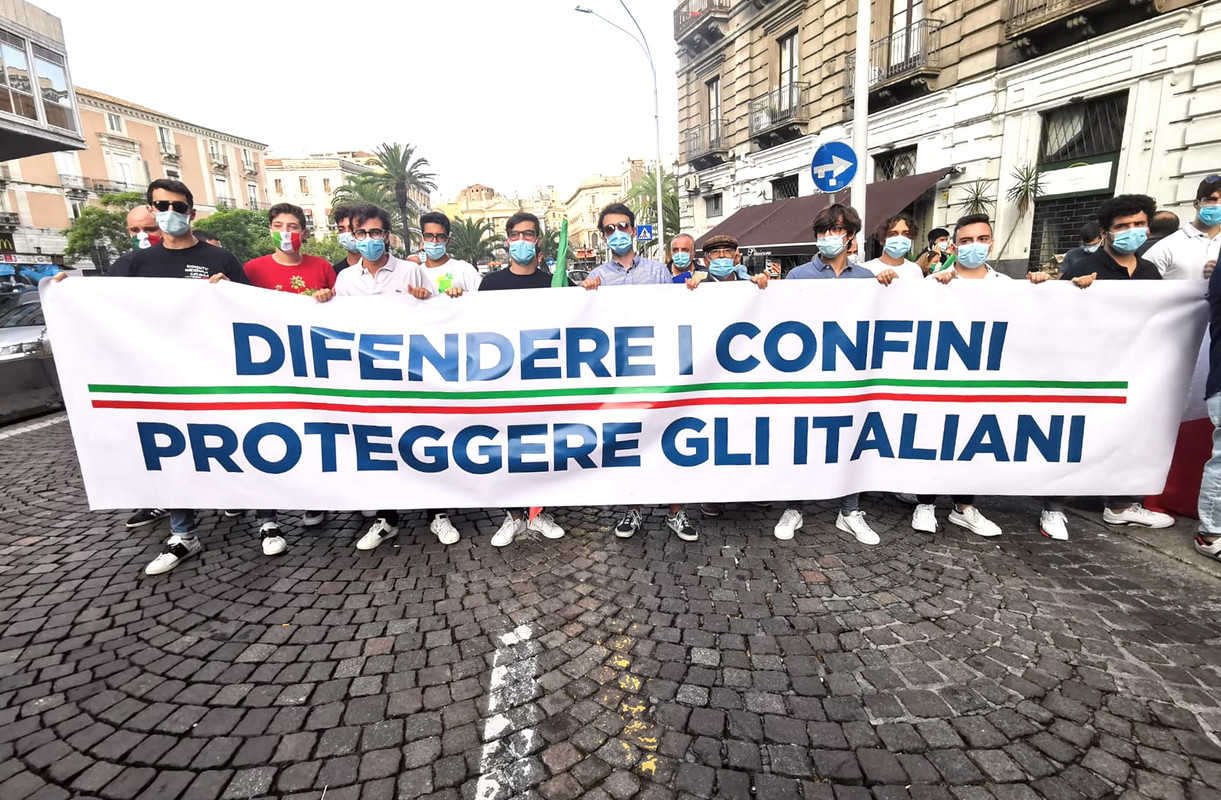 Supporters of the Leader of the Lega Matteo Salvini hold up a sign in solidarity — Photo: LaPresse/ZUMA
Writer and critic Ennio Flaino once wrote that fascism is bossy, rhetorical, xenophobic; it loathes culture, despises freedom and justice, despises the weak, serves the strong, and is always ready to indicate in others the causes of its helplessness. As the years go by, rather than fading, the standard portrait of the fascist seems to become more vivid. And that of the Italian fascist too, which Flaiano argued is part of the national character.
After all, Meloni is a fascist just like most of the rest of us are. But as she becomes more and more convincing to Italians, Meloni has the additional problem of having to tend to the few people who also claim out loud to be fascists — like those parading under my window — and who make up her hardcore supporters, around 20%, according to recent polls. And so, maybe my kids heard right — and I was wrong. They were out looking for the other fascists after all.
---
See more from World Affairs here